Types of Camera Settings
Core comes with 5 default Camera Settings. To use one of these cameras:
Find the right camera settings by searching for "

camera settings

" in the

Core Content

.

Drag and drop the new camera settings in the scene.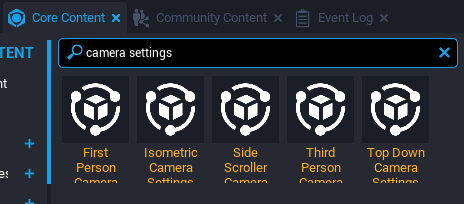 Try it on Core!Add the Isometric Camera Settings.
Each Camera Settings contains a Player Settings object and a Camera in a client context. You can update the Properties of a Camera by clicking on it.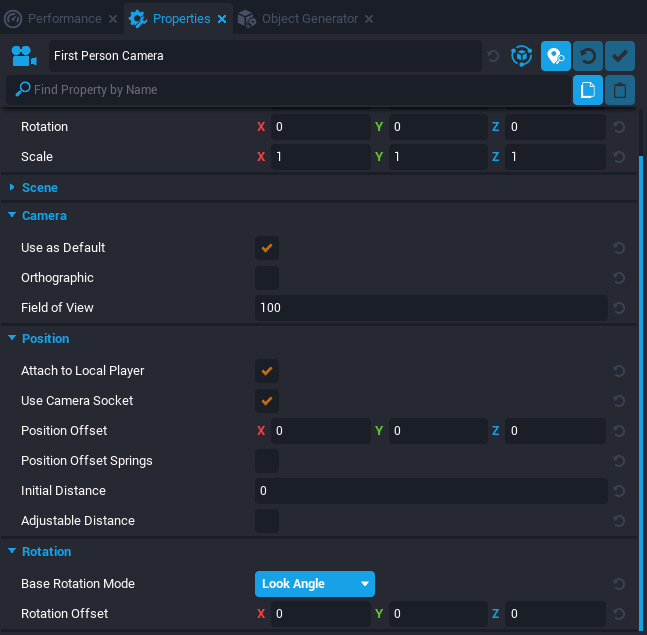 Player Settings
The Player Settings is an object that contains a lot of properties that are applied to any player in the game. You can toggle the Crouch, change the maximum speed, or even add a double jump by updating the Jump Max Count property.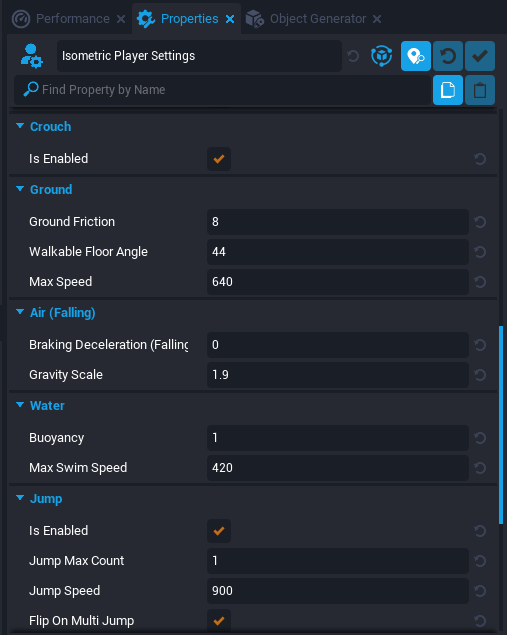 Try it on Core! Add a double jump for the player and move the camera closer to the player by updating the Initial Distance property to 700.