Estimated time: 1 hour
Welcome to this first module of the Core Certification Course. This first part, Models and Contents, focuses on the artistic elements of the game development.
What you will learn
How to use and customize the interface of the Core Editor.
How to place objects.
How to customize objects with Materials.
How to create new objects by combining existing ones (Kitbashing).
How to share and import those customs objects from the Community Content.
Completing the module
In order to pass this first module of the Core Certification, you must pass all the quizzes with a score of 100%. You can go to the next lesson even if you didn't reach 100% but your Certification won't be validated.
It is strongly encouraged that you not only read the content but spend time doing the "Try it in Core" sections of this module in the Core editor. Certification will require the completion of quizzes and certain projects in order to pass this program.
The Project
Launch Core, press Escape and click on the Create tab at the top of the window. Click on Community Projects and start a new project from the existing one called "Core Certification Part I". This is where you will do the hands-on parts of the lessons.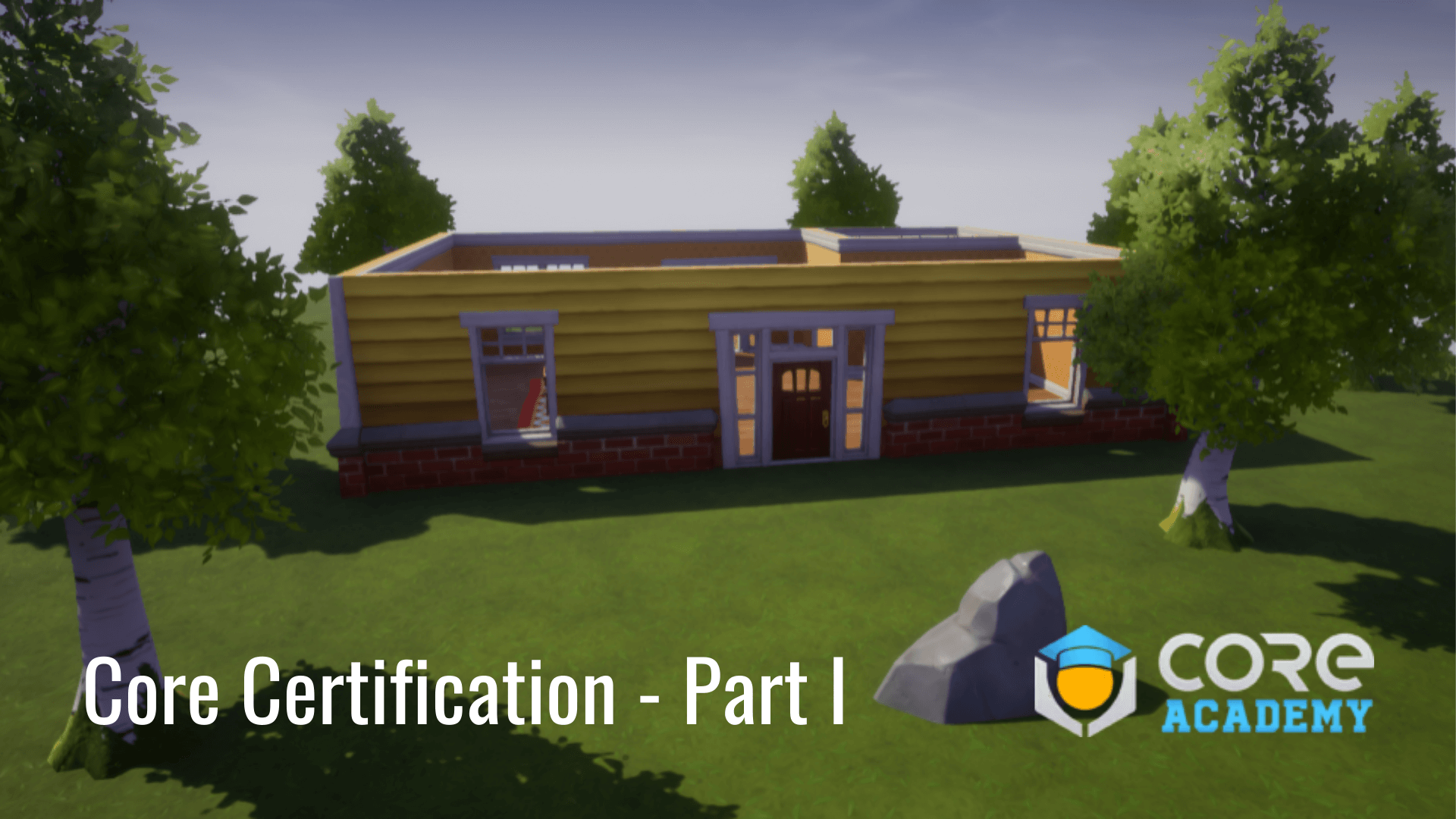 Try it in Core! This required section will be present in each lesson to tell you what you must do in order to apply what you have just learned.
These exercises are mandatory to pass the Core Certification.